TID 18V Cordless Impact Driver Starter Set
$89800

$898.00

SKU:

F28735
---
---
Features
This compact drill set includes the TID 18V Cordless Impact drill, the 18V Li-Ion 5.2 Ah Airstream Battery Pack and the TCL 6 Rapid Battery Charger.
The TID drill offers an impressive service life thanks to its extremely robust hammer mechanism . The perfect combination of the new generation brushless EC-TEC motor and the battery pack ensure maximum performance and endurance. In addition to this, the TID 18 with 1/4" tool holder turns the screw without straining your wrist – thanks to the tangential hammer mechanism with no strength sapping back torque. The machine weight of just 960 grams also allows you to work for longer without becoming tired.
Main Applications
Screwdriving work that protects your wrist, with no reverse torque
Furniture assembly and kitchen fitting
Installation of fittings, rear walls, strips
Installation of doors and windows
Screwdriving in wood, metal and plastic
Fences, pergolas, carports, canopies
Production of wooden substructures
The 18V Li-Ion 5.2 Ah Airstream Battery Pack includes innovative battery technology that brings power and flexibility to your cordless tools with Festool's range of battery packs.
Long-lasting, and measurably superior to other cordless tools. Now you can achieve perfect results quickly and easily with the quality you expect, even when you're not near an electrical outlet.
Festool's Airstream Technology rapidly charges compatible batteries. Airstream technology significantly increases the battery capacity and provides faster charging. Cool air is directed through targeted air ducts in the battery and out through the charger to quickly lower the internal temperature.
A minute display tells you exactly when the battery pack can be used again. This information is displayed both by the charge indicator on the charger and also by the integrated LED display on the battery pack itself.
Also included, the TCL 6 Rapid Battery Charger has rapid charge function for use with all slide on Lithium-ion battery packs (except CXS/TXS). The TCL 6 Rapid charger is suitable for 10.8V-18V battery packs with a charging current of 6A and weighs only 0.8kg. Safe and efficient, the TCL 6 features intelligent monitoring electronics that protect the charging battery from being overcharged or charged in hazardous conditions. Fast charging in 40-70 minutes depending on tool temperature.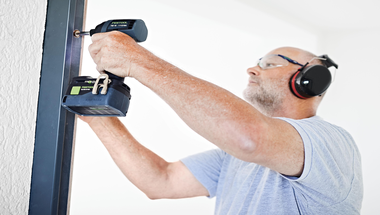 Powerful in action
With 180 Nm of torque and extremely powerful, brushless EC-TEC motor with three speed levels.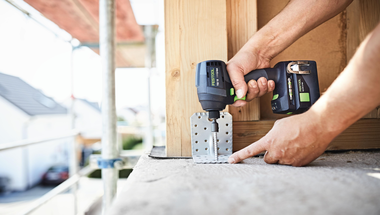 T-mode
For controlled work with self-driving screws.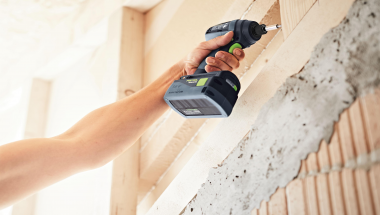 Tangential hammer mechanism
No back torque for screwdriving that protects your wrist.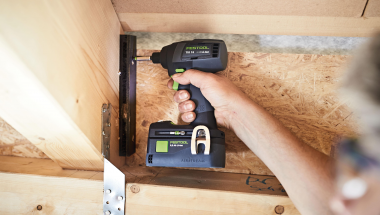 Compact design
Machine weight of just 960 grams for low fatigue work, even in hard-to-reach areas.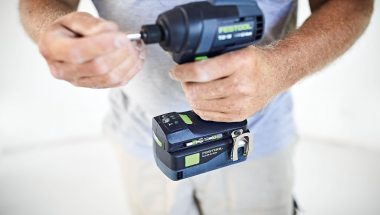 ¼" tool holder
Quick and easy bit changes.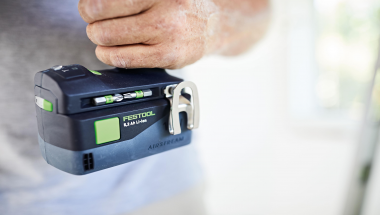 Convenient equipment
Everything is on-hand with integrated bit storage, powerful LED and belt clip for attachment on both sides.
Universal battery system
Compatible with Li-HighPower Compact, Compact and Standard batteries, as well as all chargers, for the perfect power-to-weight ratio for every application.
Fast charging
Get back to work faster with 40-70 min charge time.
Airstream Technology
18V lithium ion battery with airstream technology for rapid charging when paired with the SCA 8 charger.
Includes
TID 18V Cordless Impact Driver Basic in Systainer
1 x 18V Li-Ion 5.2 Ah Airstream Battery Pack
TCL 6 Rapid Battery Charger