DF 700 DOMINO Joining Machine in Systainer
$2,69900

$2,699.00

SKU:

576429
---
---
Features
Time savings of up to 50% in comparison with stationary machines on solid joints up to a dowel size of 14 x 140 mm.
Unique patented pendulum routing principle enables smooth, accurate work as well as holes without any scorch marks.
DOMINO, cutter, dowel up to 14 x 140 mm, removable corner and surface connectors and compatible system accessories for virtually unlimited jointing possibilities.
Stable frame joints
The DOMINO XL comes to the workpiece – and not vice versa. Quick, precise, extremely stable and thus ideal for furniture and door construction.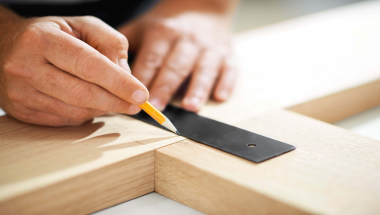 More flexible and up to 50% quicker than conventional stationary machines
Simple marking. Significantly shorter machine set-up times. No intensive and time-consuming material transport. Considerable reduction in time spent cleaning.
Pendulum cutting principle
Unique among manual machines and patented by Festool: The DOMINO DF 500 jointer routing motion. The simultaneous rotating and pendulum movement of the router allows smooth working and holes without scorch marks. Thanks to the pendulum motion, the routers do not overheat, leading to an extremely long tool life.
Long-hole principle
Custom-fit alignment: The first DOMINO is positioned in a precision cut elongated hole, the next DOMINOs are inserted into wider elongated holes with play so that the joint can be aligned effortlessly. The result is a stable joint, protected against rotation from the first DOMINO.
Innovative stop system
Repeat dowel adjustments without time-consuming marking: The DF 700 can be quickly and precisely positioned via the integrated impact pins right from a reference edge. This is also possible for dowel groups.
Maximum stability
The special shape of the DOMINO in combination with expanding glue pockets and lateral longitudinal grooves gives the dowels a secure grip. You can use the Festool DOMINO XL DF 700 joining machine to effortlessly process dowels up to a dowel size of 14 x 140 mm. Also available as individually adjustable rods.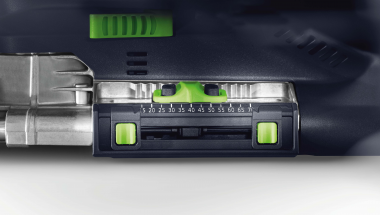 Save time when using the same cutting depth over and over again
With the variable routing depth setting of 15-70 mm and two freely selectable "flag" positions.
Routing height and angle setting
Time-saving and precise adjustment of the routing height and angle: For precise mitre routing and processing various material thicknesses. Using presettings or infinite routing angle adjustment.
100% rotation-proof
Right from ,the first DOMINO the joints are completely secured against rotation – without aligning the workpieces.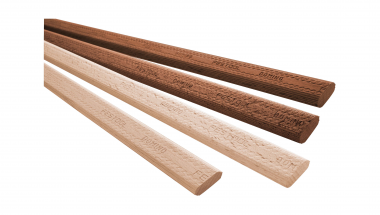 For inside and out
DOMINOs are available in two materials: Beech for interior applications and weatherproof, insect- and mould-resistant sipo DOMINOs for outdoor applications.
Working with extraction
Larger quantities of chips are created when working with the DOMINO DF 500 jointers. To improve chip removal out of the routed hole during routing, as well as to protect your health, we recommend always working with a dust extraction system.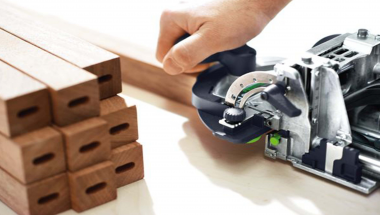 DOMINO system accessories
Accurate joining of round and square timbers, as well as for repeat hole spacing too: Compatible as a system accessory for the DOMINO XL and DOMINO DF 500.
Tech Specs
No Load Speed (rpm) 21,000 rpm
Dust Extraction Connection Diameter (mm) 27 mm
Cutter Diameter (mm) 8, 10, 12, 14 mm
Mitre Routing (°) 0 - 90 °
Power Lead Type Plug-it Lead
Power Consumption (W or kW) 720 W