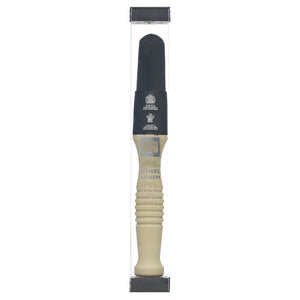 HI-TECH WHEEL BRUSH
This chemically resistant brush is ideal for cleaning wheels, enabling easy agitation and getting into the corners that brake dust collects in.
To clean your wheels to perfection you need to use a high quality wheel cleaner and wheel brush. This metal free brush allows you to agitate every part of your wheels from slender spokes to tight corners and deep set wheel nuts.
The brush will not distort even with many years of use. The synthetic strands retain their rigidity and shape.
As well as wheel cleaning, the The Hi-Tech Wheel Brush has uses in the engine bay and elsewhere round the car.
Note: This brush is unsuitable for dark coloured wheels.
Care instructions:
Rinse under clean water after use to remove any trapped dirt or wheel cleaner. Avoid leaving immersed in cleaning solutions for extended periods and using in solutions above 25oC. Unsuitable for dark coloured or matt wheels.