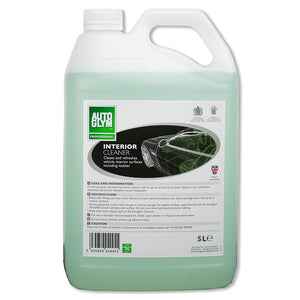 INTERIOR CLEANER - 5L
READY TO USE LOW FOAM POWERFUL ACTION HAND OR MACHINE USE
- For cleaning all types of vehicle interiors.
- Equally effective on PVC, carpets, leather, synthetic fabric carpets, rubber mats, soiled paintwork, exterior plastics and
as a general purpose cleaner.
- Apply with fine spray
- Shampoo Vacuum equipment: Dilute 1:10 with warm water.